Our annual Author Festival will take place on October 13, 2018. We are expanding the program this year! At Conversations with Kentucky Authors, you'll have the chance to hear Teresa Medeiros, Susan Vaught, and Leslie Sorrell discuss their books and writing process, and they will answer your questions about their works and writing. During the Author Meet and Greet, you will be able to roam from table to table meet authors, buy their books, and get books signed.
More than 30 authors have confirmed their attendance for this event. Their books are both fiction and non-fiction and span across a wide variety of genres. There will be something for the whole family!
Schedule of Events:
11:00 AM-1:00 PM Conversations with Kentucky Authors
1:00 PM-2:00 PM Reception
2:00 PM-4:00 PM Author Meet and Greet
Confirmed Authors
Steve Asher (Visit Steve's website)
H.C. Bentley (Visit H.C.'s website)
Bradley Botts (Visit Bradley's website)
Sharon Collins (Like Sharon on Facebook)
Marie Wells Coutu (Visit Marie's website)
Donald R. Curtis
Rob Dollar
Damon R. Eubank
James Forshee
D.L. Freedland (Visit D.L.'s website)
Michael Freeland
Ann Gabhardt
Charlene Holloway
Sha Jackson
Teresa Medeiros (Visit Teresa's website)
Naomi Miller
Dr. William Montell
Charles Morris
J.C. Morrows (Visit J.C.'s website)
Macy Morrows (Visit Macy's website)
John O'Brien
Bonnie Palis (Visit Bonnie's website)
Lisa Piper
Vulnycia Poindexter
Scott Shupe
Meltez Smith
Leslie Sorrell
Melissa Strangeland (Like Melissa on Facebook)
Dr. Ken Tucker
Lanny Tucker
Susan Vaught (Visit Susan's website)
Carolyn L. Wells
Wendy Westerfield (Visit Wendy's website)
A.B. Willhite
Barry Williams (Like My Name is Proxy on Facebook)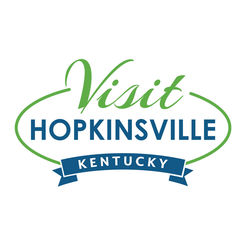 Thank you to the Hopkinsville Visitor's Bureau for sponsoring this year's Author Festival! To learn more about what to do and where to stay in Hopkinsville, visit their website.