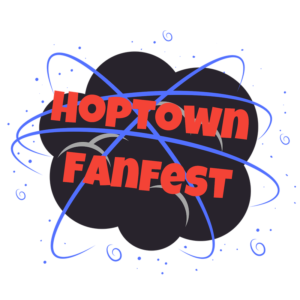 Hoptown FanFest is back but different! We've decided to move to a virtual event for this year.
All week, we'll be featuring our vendors who have already signed up on social media, and we'll have GIVEAWAYS EVERY DAY. The week will close with our speakers on Zoom on September 12!
Be sure to follow Hoptown FanFest on Facebook to see all the fantastic comic content!
Schedule of Virtual Events on Saturday, September 12:
Barry Williams on "How to Illustrate Comics" at 11:00 am
Matt Schorr on "DIY Self-Publishing in Comics" at 2:00 pm
Keep checking back here and on our social media for more information!
If you're a vendor interested in having a table at the convention in 2021, this form will open in Spring 2021.